Statistically, there are two extremes on the bell curve (the left and the right), and they both resemble each other. In fact, the bell curve itself — so named because its outline shape resembles a bell — is a mirror image of itself. Both halves are identical.
At the far end on either side, there's very few of the thing being measured, or counted.
But, up in the middle, is where most everything is located.
It's the same way with politics.
And guns.
Some say ban them all — but up in the middle is where consensus is found — while others say do nothing.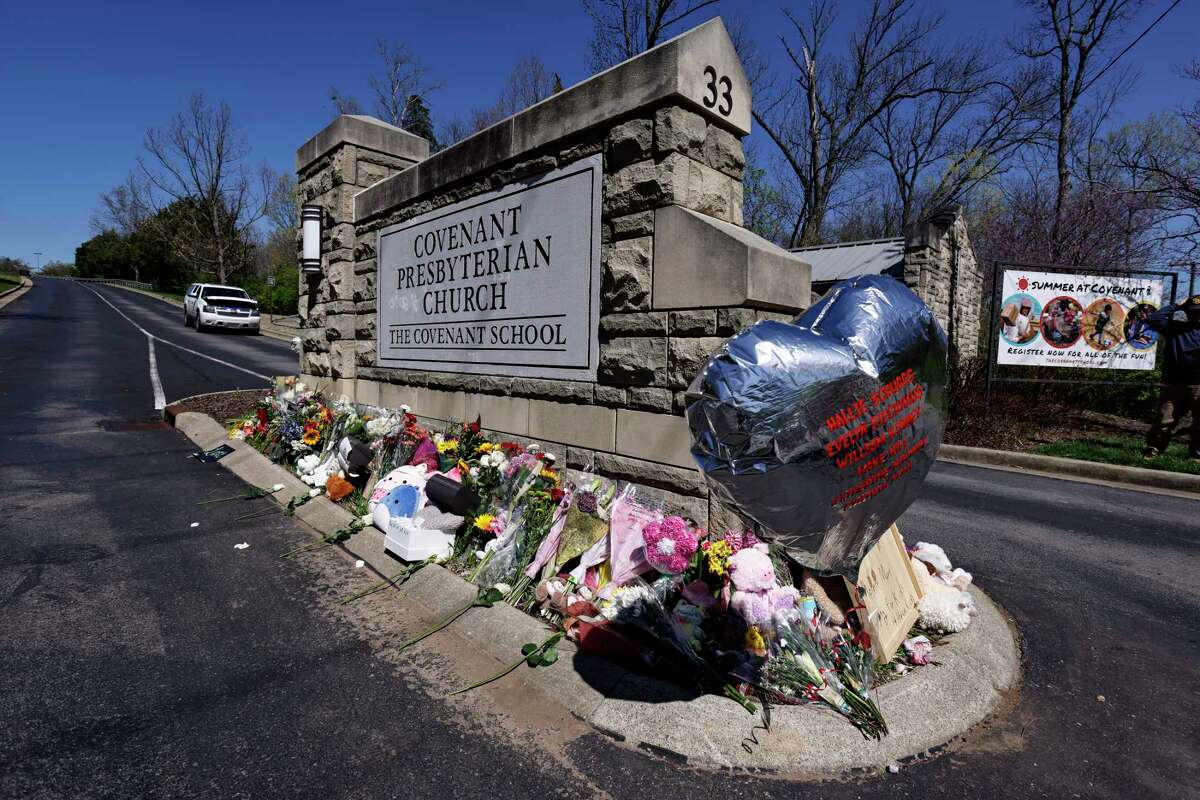 The Volunteer State and the nation are grieving over the deaths of three 9-year old children, and 3 adults gunned down at The Covenant School, a private Christian elementary school in Nashville's Green Hills district. The world has taken notice not only the victims' deaths, but of the heroic actions of Nashville's Metro Police Department, whose members were on scene and resolved the problem in 15 minutes. Such quick action undoubtedly saved lives. They are to be commended beyond measure, and deservedly should be awarded the Presidential Medal of Freedom, our nation's highest civilian honor, perhaps even the Congressional Gold Medal.
Even the Babylon Bee, an online satire magazine stepped up to the fore and acknowledged MPD's bravery, by Tweeting an article about it: "Putin Immediately Surrenders After U.S. Airdrops Nashville Police Officers Into Battlefield."
Two former Tennessee Governors — Phil Bredesen, a Democrat, and Bill Haslam, a Republican, the 48th, and 49th Governor, respectively, who are friends — co-authored an Op-Ed published March 31 in The Tennessean, on the necessity of state, and Federal, lawmakers to collaborate to help bring about an end to the preventable tragedies of school shootings.
Both men share several similarities — both men were Mayor of a major Tennessee city, Bredesen of Nashville,  Haslam of Knoxville, both men were re-elected as governor, both men are entrepreneurs, and very wealthy — and for the past year, they have both co-hosted a podcast at the Howard H. Baker, Jr. Center for Public Policy at the University of Tennessee, Knoxville. Howard Baker (1925-2014) was a long-time Republican U.S. Senator from Tennessee (1967-1985), who was renown for his pithy axiom, "Always remember that the other fellow might be right."
They restated what some consider to be obvious, which is that, Read the rest of this entry »