We have a crazy economy, for sure.
And, it seems to be working best, and most, for the über-wealthy, the out-of-touch-with-reality "multi-billionaire class" type folks, and their corporations. You know… the ones who pay little-to-no income taxes upon their vast wealth.
Those are the ones who have no idea what a gallon of milk costs, what diapers cost, what childcare costs, and who, instead of going to Disneyland, Dollywood, or down the road for vacation, dish out million$ from their morbid exce$$ to fly to outer $pace ju$t for fun, or buy boats so big that they won't fit under a bridge on an inland waterway where they're built so they get the government to temporarily dismantle the historical landmark just to sail through it, etc.
We're talking about folks like Jeff Bezos and his Amazon Corporation, Elon Musk and his Tesla/SpaceX corporations, the so-called "Oracle of Omaha" CEO of holding company Berkshire Hathaway, Inc. Warren Buffett, Microsoft founder Bill Gates, Facebook founder Mark Zuckerberg, Google co-founders Larry Page & Sergey Brin, Oracle co-founder Larry Ellison, former Microsoft CEO Steve Ballmer, and Bloomberg founder/owner Michael Bloomberg, all who round out the Top 10 Wealthiest People in America.

These are men who are individually, each worth more than the entire GDP of Iraq — U.S.$201,472,000,000 — and 163 other nations in the world.
And combined, they're worth U.S.$1,346,600,000,000 — between the GDPs of Spain (U.S.$1,439,958,000,000) & Mexico (U.S.$1,285,518,000,000), ranked 14th & 15th, respectively, internationally, of 216 nations.

According to Forbes, their wealth is practically unimaginable, which "membership" in the Top 400 grouping now requires a minimum net worth of $2.9 billion, up $800 million from a year ago.
As well, the vast majority of them are greedy, also according to Forbes, which wrote,
"The 400 wealthiest Americans saw their collective fortune increase 40% over the last year,
to $4.5 trillion.

What hasn't increased?


Their generosity.


The number of Forbes 400 members who gave away more than 20% of their net worth since last year's list,
dropped from 10 to 8,
while those who gave away less than 1% of their wealth went from 127 to 156."
Imagine that, eh?
I got mine, good luck getting yours.
They're probably cheapskate tippers, as well. Not at all like the anonymous folks who leave a $1000 tip for a $25 meal, or skinflints who chisel the pizza delivery driver.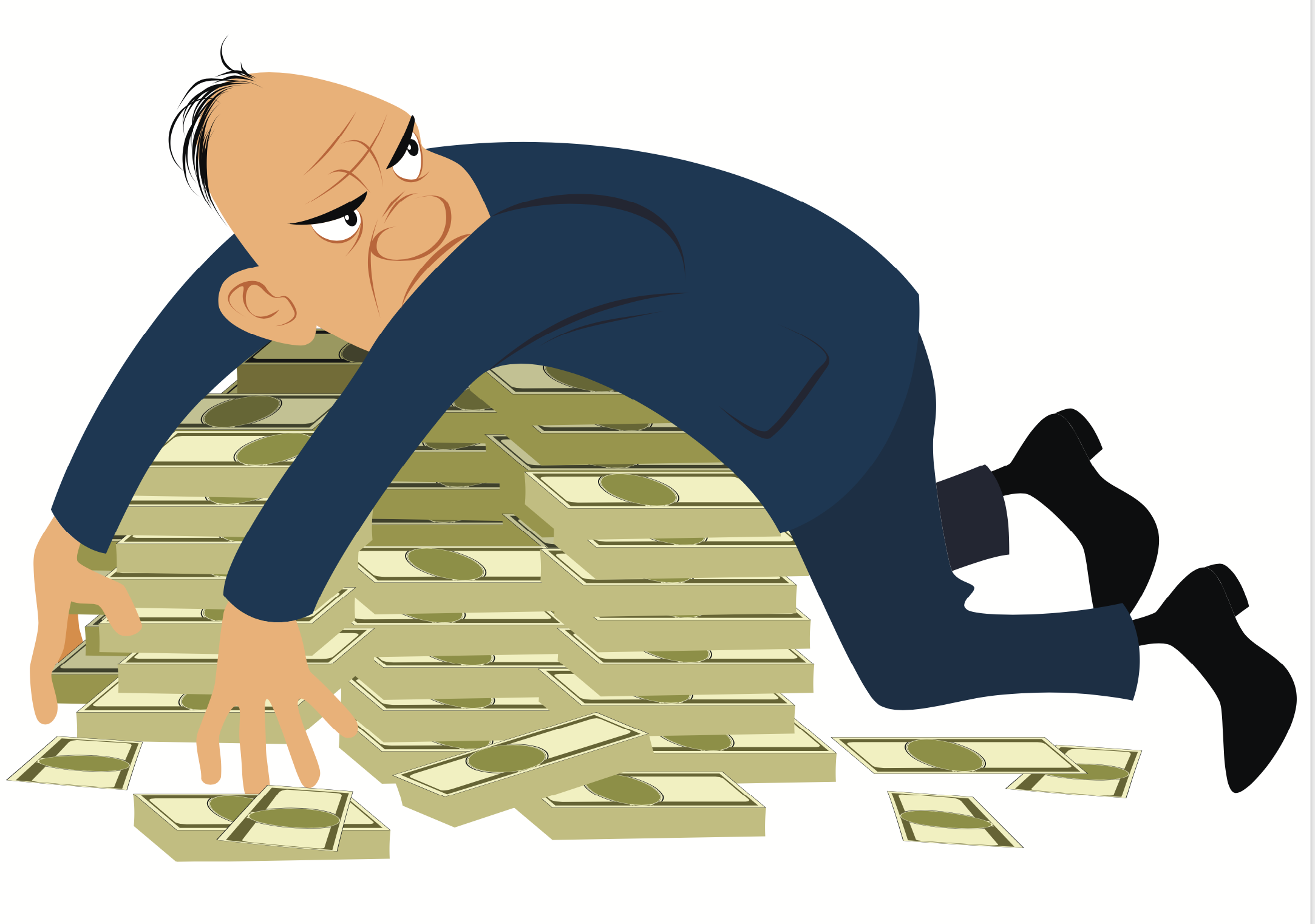 What an attitude, eh?
But, let's talk about income taxes, which are not paid by such folks, who craftily, and legally — yes, legally — hide their money from the tax man through various mechanisms, some of which frankly, are abusive, such as Read the rest of this entry »