An Easy Way To Ensure Unbiased College Admissions
Posted by Warm Southern Breeze on Wednesday, January 18, 2023
Anonymity.
Make ALL applications anonymous.
It's just… that… simple.
And, it's EASILY facilitated!
Simply ID the applicant/prospective student by the first letter initials of their name, e.g., ABC, their birth date, e.g., 01022023, and the last four digits of their Social Security Number, or Alien Registration Number, e.g., 1234.
Thus, candidate "Iwannabe Funkybean Gobbledygook" would be IFG01022023-1234, or IFG010220231234, or IFG-01022023-1234, or similarly — even with last name first, GIF01022023-1234, or GIF010220231234, etc. Candidate "Al-Shaz Baraz el Hominy Jones-Smith" would be ASBHJS, ABHJS, or JSASBH, JSABH, or similarly.
It's just ENTIRELY TOO EASY!
Our brethren in the UK have done so –and– they've also made job applications anonymous.
In a news article by Education Reporter Judith Burns published on the BBC News site 26 October 2015, she wrote that "Candidates' names will be removed from university application forms from 2017," and cited Prime Minister David Cameron's OpEd, published in The Guardian Monday, 26 October 2015 02.00 EDT, which in part, read "We have already persuaded big employers to make job applications name-blind. Now universities will do the same."
He wrote:
"At the Conservative party conference two weeks ago, I spoke about a young black woman who had to put a more white-sounding name on her CV before she started getting called for interviews. Such racism in 21st-century Britain, I said, was a disgrace, and I committed our party to ending discrimination and finishing the fight for real equality. The audience rose to their feet. It was a significant moment. And it provoked three reactions.

"The first was: "What on earth are the Tories doing speaking about equality? It's not their issue." To this I say "nonsense". We're not just the party of the first Jewish prime minister and the first female prime minister; we're the party that introduced the Disability Discrimination Act, legalised gay marriage and reduced stop-and-search, and that today will start forcing companies to publish the gap between men and women's pay, and making police record Islamophobia as a separate hate crime.

"I accept that we haven't always got this 100% right. No party ever has. And, because of our belief in equality of opportunity, as opposed to equality of outcome, for too long we have thought the only barrier to success was a lack of a decent education. Of course, that's the most important thing – and it's why school reform has been at the heart of our plan in government.

"But we need to sweep away the other things holding people back, not least discrimination. You can give someone all the opportunities in the world – a brilliant school, first-class training, decent jobs – but it's no good if they're prevented from getting on because of their gender, race, religion, sexuality or disability. [emphasis added, ed.] Getting this right is a natural and logical next step for a modern, compassionate Conservative party that wants to extend social mobility.

"The second reaction was: "All right then, the Tories get this, but the only thing you can do is pass laws, and where are your proposals?" Of course, laws are important, like ours on disability discrimination and equal marriage. And we should recognise that the Race Relations Acts of 1965 and 1976, or the Equal Pay Act from 1970 didn't just outlaw discrimination, they also helped to change attitudes and shift public opinion.

"But for all the legislation we have passed, discrimination still persists. It's no longer signs on doors that say "no blacks allowed"; it's quieter and more subtle discrimination. It's the disappointment of not getting your first choice of university place; it's being passed over for promotion and not knowing why; it's organisations that recruit in their own image and aren't confident enough to do something different, like employing a disabled person or a young black man or woman. In my opinion, you won't change these attitudes simply through more laws, but in smarter, more innovative ways.

"The third reaction was: "Right, if you mean this, when and how will you show us how?" We have managed to get some of the biggest graduate employers to pledge to anonymise their job applications – in other words, make them name-blind. That means those assessing applications will not be able to see the person's name, so the ethnic or religious background it might imply cannot influence their prospects.

"The civil service, BBC, NHS, local government, HSBC, Deloitte, KPMG, Virgin Money, learndirect – all these and more will now recruit people solely on merit. The Conservative party HQ will do it too. Taken together, these organisations employ 1.8 million people.

"And we'll go further. Some research has shown that top universities make offers to 55% of white applicants, but only to 23% of black ones. The reasons are complex, but unconscious bias is clearly a risk. So we have agreed with UCAS that it will make its applications name-blind, too, from 2017.

"Britain has come so far, but the long march to an equal society isn't over. Today's announcement is not the only thing we can do, but it's a milestone. And it means that a young black woman knows she'll get a fair shot when she applies for the job of her dreams."
---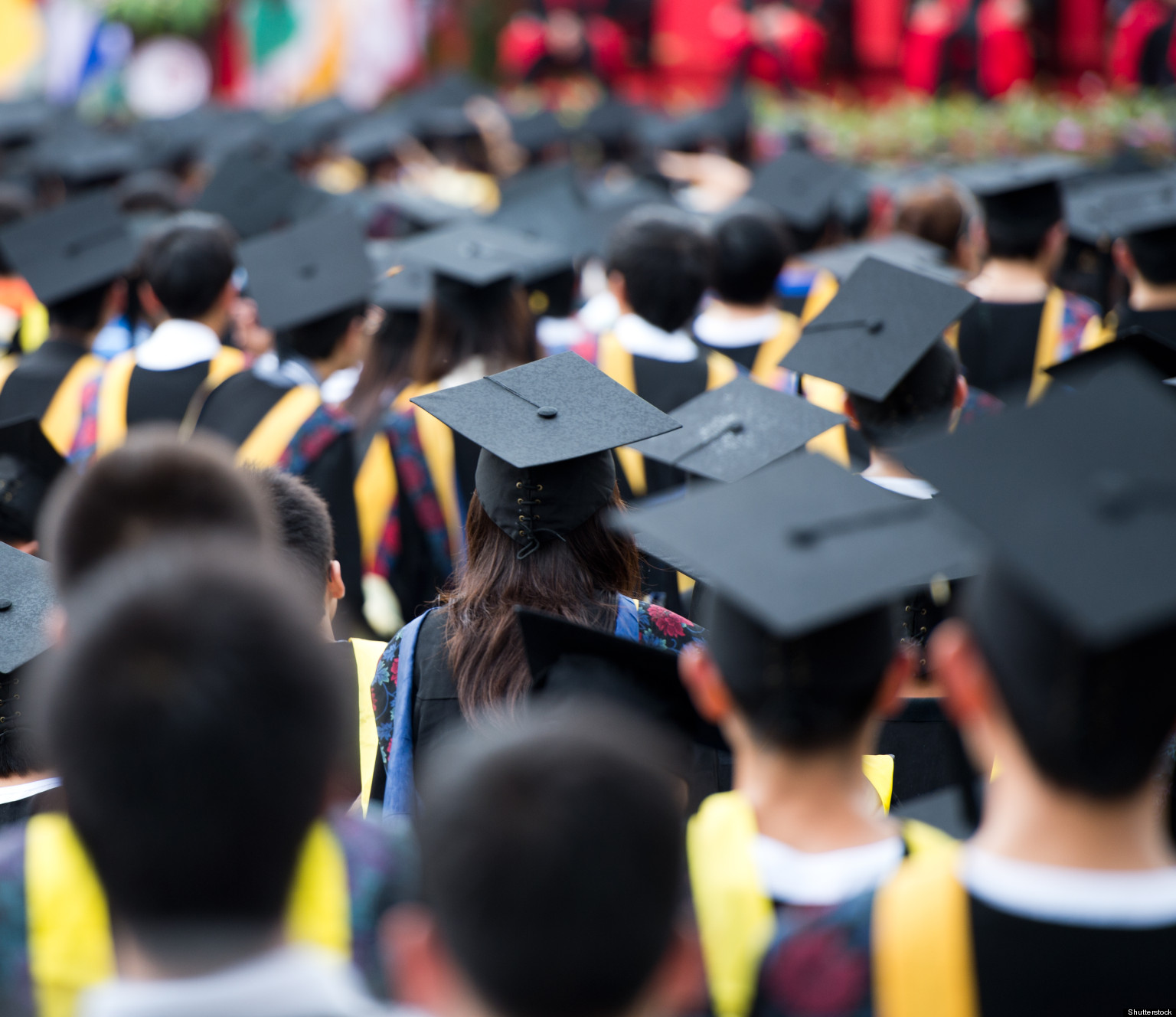 This recent ruckus, the college admissions scandal, is a more-than-disgraceful embarrassment that speaks directly to FAILURE -and- CORRUPTION, that wealthy folks are abusing the power bought (yes,
BOUGHT

, not brought) by their money, paying large sums to get their stupid kids into prestigious schools.

Stupid, yes, because apparently, the kids could NOT get in any other way, except by bribery.

Once again, there is a SIMPLE SOLUTION for that problem –and– for the problems that some say are raised by Affirmative Action (a case before the SCOTUS — Supreme Court of the United States — has been recently argued, and is now pending).

[STUDENTS FOR FAIR ADMISSIONS, INC., Petitioner, v. PRESIDENT AND FELLOWS OF HARVARD COLLEGE, No. 20-1199 Respondent.
See: https://www.supremecourt.gov/oral_arguments/argument_transcripts/2022/20-1199_g314.pdf
See also: https://www.supremecourt.gov/oral_arguments/audio/2022/20-1199
-and-
STUDENTS FOR FAIR ADMISSIONS, INC., Petitioner, v. UNIVERSITY OF NORTH CAROLINA, ET AL., Respondents, No. 21-707
See: https://www.supremecourt.gov/oral_arguments/argument_transcripts/2022/21-707_m64n.pdf
See also: https://www.supremecourt.gov/oral_arguments/audio/2022/21-707]
ANONYMOUS APPLICATIONS.
Our brothers and sisters in England do it, and in fact, they also do the same for hiring — anonymous applications, to remove any bias (one way, or the other) when selecting candidates.
Let the applicants STAND ON THEIR MERIT ALONE, and DO NOT UNIQUELY IDENTIFY THEM IN ANY WAY, save for initials, and some other form of ID such as last four of their SSAN, birth date, and/or some combination thereof.
"How To Ensure Honest College Admissions"
Just in the case you've been under a rock — or in a cave in Tora Bora — for the past several months, or more, there's been a HUGE scandal centering around a fellow who ran a racket dating back to at least 2011 which was discovered and investigated by the Federal Bureau of Investigation, a federal law enforcement agency under the aegis of the U.S. Department of Justice, and was code-named "Operation Varsity Blues."
A synopsis of the matter follows, and concludes with observations and recommendations, following.
Specifically, a fellow named William "Rick" Singer ran an elaborate scheme across several states, under the names of "Key Worldwide Foundation," a non-profit organization, and "The Edge College & Career Network," in which wealthy people paid him handsomely to secure their child's admission to a university, and who, in turn, fraudulently conspired with an entire array of individuals to inflate kids' college entrance test scores, such as the ACT and SAT, conspired with school administrators and other school officials such as athletic coaches, ACT & SAT testing officials, psychologists, and others, all in order to secure university admission for the children of his wealthy clientele.
Apparently, and though it has never been stated, the kids could not pass college entrance muster on their own merits, and so their parents sought manipulative means, using their wealth, to finagle them into renown preferential schools. Again, that has never been stated, but it is the metaphorical "elephant in the room."
Renown, prestigious "name brand" schools such as Yale, Stanford, Georgetown, Wake Forest, University of Texas at Austin, University of Southern California and, University of California Los Angeles all had athletic coaches implicated and charged in the fraud, and with the assistance of a former Yale soccer coach who plead guilty and turned state's evidence, authorities were able to build cases against others involved in the massive interstate criminal scheme. Other universities which were involved included Stanford University, and University of San Diego.
Altogether, 50 people were charged, among them, 13 athletic coaches and 33 parents, many of whom were prominent individuals in business, finance, or law, including 2 Hollywood television actresses. Their common denominator was wealth. Phenomenal wealth. Eye-popping, almost-unimaginable wealth. Billionaire level wealth.
The Federal Bureau of Investigation filed an affidavit in Boston accusing them of crimes ranging from, and including:
• Mail Fraud
• Theft Of Honest Services Mail Fraud
• Federal Programs Bribery
• Conspiracy To Commit Money Laundering
• Obstruction Of Justice
• Racketeering Conspiracy
• Conspiracy To Commit Wire Fraud
• Conspiracy To Defraud The United States
• Conspiracy To Commit Federal Programs Bribery
• Filing A False Tax Return
• Wire Fraud
• Honest Services Wire Fraud – Aiding And Abetting
• Conspiracy To Commit Racketeering
…ALL of which are Federal felonies. In some cases, the fraud was clearly evident, even blatant, and included one instance in which a parent paid $100,000 to have their child given a soccer scholarship, even though the child had never played soccer one day in their life. Others involved bribery of a more subtle kind, such as large financial donations and pledges to the university in exchange for admitting their child as a student — a classic quid pro quo, which though it may not have broken any laws, was deeply unethical, even corrupt, because it demonstrated partiality and favoritism, rather than justness of equality.
In light of the matter and its withering revelations, after conduction of an internal review, USC found that on average, 12 students annually had been recruited for some type of sport, and never played, not all of which were related to the bribery scheme, and blamed the matter of "one or a small number" of school sports officials who violated school policy and hid it from the admissions office. At Yale, a women's soccer coach took $860,000 in bribes to get students admitted.
Federal prosecutors found that the parents charged in the crimes had paid $200K – $6.5M to ensure their kid was admitted to school, all of which was facilitated by a complex network of criminal co-conspirators which included outright bribery of school officials, including administrators, hiring "ringers" to take the students' entrance exams, as well as bribery of testing officials who altered students test scores.
The scope and extent of the conspiracy and its conspirators were wide-ranging and complex, the depth and breadth of which involved many more individuals than parents or school officials, and in some instances where SAT or ACT fraud was involved, the criminal mastermind "Rick" Singer would instruct the parents to have their child take the exam in Houston, TX or in West Hollywood, CA, where he had bribed testing officials at those sites, to facilitate the scheme, who in some cases would take the test for the students — for which he typically paid $10,000 for each falsified test.
As part of that complex web of deceit, he also conspired with psychologists and bribed them to fraudulently certify, by falsifying medical records, that the children taking the exam had learning disability, or some other extenuating circumstance, an accommodation for which the test taker would be given extra time to complete the test, for which he typically paid co-conspirator psychologists between $4000 and $5000, which fraudulent diagnostic certification in turn would then be further used by the student to fraudulently obtain other similar accommodations at the schools after they were admitted.
The corrupt matter has been widely reported in such well-known outlets as The Atlantic, The New York Times, Rolling Stone, Wall Street Journal, Vox, and ProPublica, which wrote in an October 8, 2019 story, that:
"One billionaire family paid Singer $6.5 million for their daughter's admission to Stanford. Her application to Stanford was embellished with false credentials for the sailing team, according to a court filing by prosecutors. The university expelled the student, according to news reports, but she and her parents have not been charged in the case. Stanford's sailing coach, who pleaded guilty, admitted to taking bribes to help some of Singer's clients, but he spent the money on the sailing program rather than himself."
Rachael Rollins, United States Attorney for the District of Massachusetts, said that discovery of the fraudulent scheme proved that a "separate college admissions process for the rich, powerful and entitled" existed.
Massachusetts Senator Elizabeth Warren said the corruption was "just stunning," and was "just one more example of how the rich and powerful know how to take care of their own."
Individuals and their sentences for their roles are found here, on the DOJ website.
"Rick" Singer, however, was sentenced recently by U.S. District Judge Rya W. Zobel in Boston to 3.5 years in prison, followed by 3 years of supervised release, ordered him to pay over $10 million restitution to the IRS, and to report to federal prison February 27, 2023.
---
There are several points made clear by this corrupt matter, the primary one being that the rich, powerful, and well-connected DO NOT strain under any misguided notion that their money brings a special kind of power — to which some people willingly bow, give open deference, obeisance, and fealty.
In turn, such corrupt practices undermine an essential tenet of American jurisprudence — an ethical standard which demands that justice be equitable and impartial — which is why statues of a blindfolded goddess Justicia, or Lady Justice (representing impartiality), depict her holding aloft balancing scales in one hand (representing equality), and a sword in the other (representing punishment).
The BEST WAY
to significantly contribute to admissions
EXCLUSIVELY BY MERIT,
is to
ESTABLISH ANONYMOUS APPLICATIONS.