iPhone 14, Domestic Manufacture, Free Trade, International Diplomacy & National Security
Posted by Warm Southern Breeze on Sunday, November 27, 2022
Apple charges between US$799 for a basic iPhone 14, to US$1599 for a top-of-the-line iPhone 14 Pro Max model.
That's how much you'll pay without carrier subsidies, which are typically tied to a service contract, but…
How much does Apple pay for it?
How much does it cost them to make it?
Japanese business newspaper Nihon Keizai Shimbun, and Fomalhaut Techno Solutions, a Tokyo-based mobile communications equipment analysis firm, collaborated to investigate and issued a report of their findings which were based upon disassembly of three models of the iPhone 14 series, and an estimated cost analysis of the hardware components.
Nihon Keizai Shimbun (Nihon sometimes also spelled Nippon), translated as "Japanese Economic Newspaper," is Japan's most widely respected daily business-oriented newspaper, with a total morning and evening circulation of 3.7 million.
The report found that the total parts cost of Apple's iPhone 14 Pro Max, their top-of-the-line model, costs about 20% more than last year's iPhone 13. The iPhone 14 Pro series has few new features, and is powered by Apple's A16 processor, which continues the company's strategy of producing ultra-high performance products, yet prices in the US and elsewhere remain the same, thus ostensibly constricting, or compressing, profitability.
Since its 2018 introduction, iPhone's flagship "Max" model has cost an extra US$400 to US$450.
Based upon their analysis, Fomalhaut estimated that the total parts price for the iPhone 14 Pro Max is approximately US$501, which is slightly US$60 more than last year's iPhone 13 Pro Max model.
The cost increase in the iPhone 14 Pro series is primarily because of Apple's "A16 Bionic" chip, which uses a state-of-the-art 4nm (nanometer) production process, currently only available from Taiwan Semiconductor Manufacturing Company Limited (TSMC), and Samsung Electronics.
Moves Protect Intellectual Property
Headquartered in Taiwan, TSMC is the world's largest contract chip maker, a major Apple supplier, and is constructing a US$12 billion plant in Arizona near Phoenix. Governor Doug Ducey had initially visited Taiwan in 2017, and again in August 2020 for a 3-day trip, at which time TSMC announced their intention to build a $12B chip foundry in Arizona that year, and shortly thereafter began seeking subsidies. At the time of the announcement, TSMC speculated that construction would begin in 2024.
However, in August 2022, Governor Ducey made a brief construction progress report about TSMC's Arizona facility, and recollecting his previously visits, stated in part that, "Just over two years later TSMC has completed construction for its main facility and continues to make excellent progress. Along with TSMC's historic investment, roughly two dozen Taiwanese-based suppliers are finding Arizona is right for investment."
TSMC broke ground on the project March 2021 and had a ceremonial "topping" celebration, a construction industry term meaning installation of the last beam, with 4000 attendees in July 2022. The property literally went from 1100 acres of tumbleweeds to factory shells in under six months.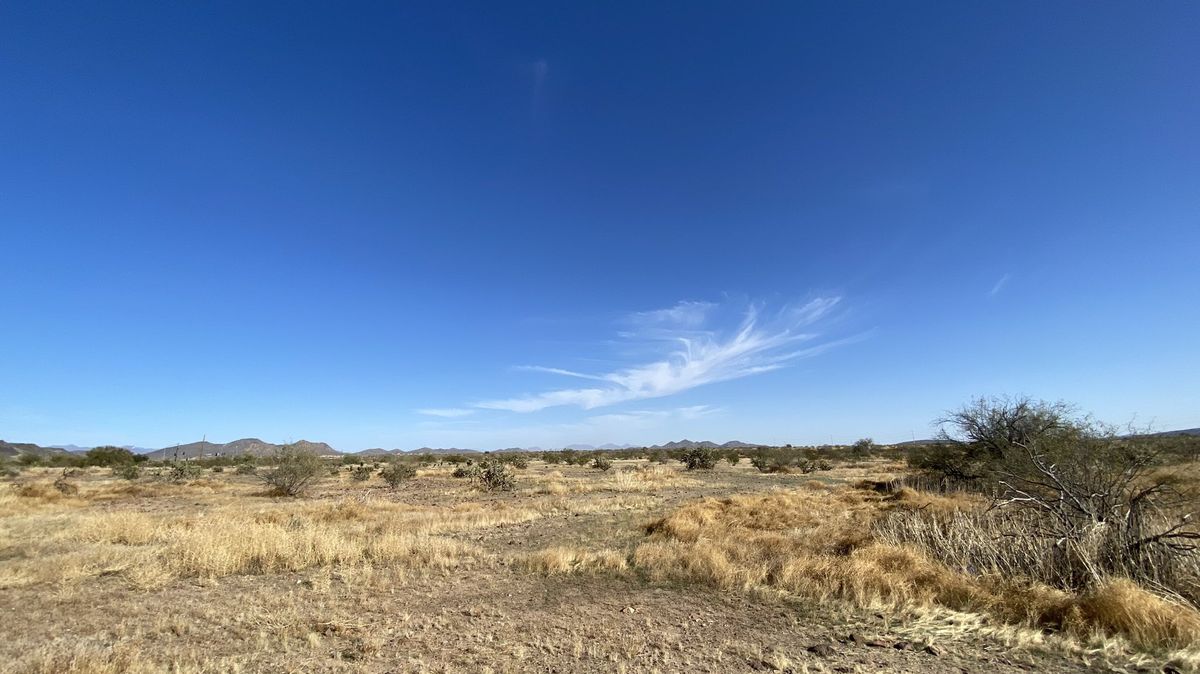 But not only is the construction of TSMC's Arizona facility a win-win for the United States, it also represents a prospective national security matter, because there have been rumblings that the Communist Chinese government could seize the Taiwanese facility.
Speaking in May 2022 at the Chongyang Institute for Financial Studies at Renmin University of China in Beijing, Chen Wenling, Chief Economist at the Communist Chinese government-run China Center for International Economic Exchanges told attendees that, "If the US and the West impose destructive sanctions on China like sanctions against Russia, we must recover Taiwan."
Her remarks were alarming, and appeared to encourage Chinese military assault, and she warned the attendees that TSMC was rapidly transferring technology to the United States, where is it building several factories, to which she added, "We must not let all the goals of the transfer be achieved."
Her remarks were in part, misguided, insofar as American, Western, and global sanctions against Russia occurred only AFTER Russia invaded Ukraine, and initiated war against that peaceful nation.
Observers note that similar sanctions would be applied on Chinese interests globally if China invaded Taiwan, but NOT if it maintained the status quo.
Intel CEO Pat Gelsinger visited Taiwan in early April 2022 in an effort to secure additional capacity for the company's chip designs, and TSMC's strategy of increasing capacity abroad also insulates them, to some extent, from China, but also protects their Intellectual Property and production capacity from China.
In addition to TSMCs Arizona facility, Intel and other computer-chip related manufacturers and suppliers stated their intentions to build in the Grand Canyon State, and nearby. Indiana Governor Eric Holcomb had earlier visited Taiwan also seeking Taiwanese investment in the Hoosier State.
In a news conference Monday, November 21, 2022 at Taipei, Taiwan's Presidential Office Building, Taiwan Semiconductor Manufacturing Company (TSMC, 台積電) founder Morris Chang (張忠謀) confirmed that TSMC plans to manufacture its most advanced 3-nanometer chips in the US as part of the firm's phase 2 plan at its Phoenix, Arizona plant.
"TSMC's plant in Arizona is to produce 5-nanometer chips, which comprise the most advanced chip design in the US now, but the company is able to produce 3-nanometer chips, which is its newest technology. The phase 1 plan at the Phoenix plant is to manufacture 5-nanometer chips and the production of 3-nanometer chips would be in phase 2," he said.
Mr. Chang said also that he and his wife plan to attend a ceremony in Phoenix on Tuesday, December 6 2022 to launch chip manufacturing at the plant, and that US President Joe Biden and US Secretary of Commerce Gina Marie Raimondo have been invited.
He added further that, "We are not sure if President Biden will attend, but the secretary is scheduled to attend the ceremony in Phoenix."
CHIPS Act Helping Bring Business Back Home
Many of these visits came in short order following POTUS BIDEN's signing into law the CHIPS and Science Act of 2022 on Tuesday, August 9, 2022, which was a bipartisan Congressional effort representing a US$280 BILLION investment into domestic semiconductor research and manufacture, following a global supply chain crisis brought about by the COVID pandemic, which took an unprecedented toll upon American businesses of myriad types, and rapidly exacerbated a recession, however brief. CHIPS is the acronym for "Creating Helpful Incentives to Produce Semiconductors." The bill narrowly avoided a Republican filibuster, and passed 64–33 on July 27, 2022, while in the House the next day, it was approved 243–187 with all Republicans voting against it, and 1 "present" vote by a Democrat.
Previously, Speaker of the House Nancy Pelosi, who is described as a "a forthright critic of Beijing," had visited Taiwan on Tuesday, 2 August 2022, which the Communist Chinese government vigorously protested with a "saber-rattling" show of military force designed to intimidate, which the Communist Chinese Ministry of Defense said would include their People's Liberation Army being placed "on high alert" and would include "a series of targeted military operations to counteract the situation, resolutely defend national sovereignty and territorial integrity, and resolutely thwart the interference of external forces and 'Taiwan independence' secessionist schemes."
The communist government's official "mouthpiece" and state-controlled newspaper, The Global Times, reported that China's military would "conduct important military exercises and training activities including live-fire drills in six regions surrounding the Taiwan island from Thursday to Sunday."
Among their actions, China launched ballistic missiles over the Taiwan Strait and Taipei, Taiwan for the very first time, and ceased some venues of dialogue with government officials in Washington, D.C.
Following her brief visit, the Communist Chinese government's Foreign Ministry said Speaker Pelosi's trip would have a "severe impact on the political foundation of China-US relations."
Speaker Pelosi's visit to the independent, non-communist island nation was the first by a senior-ranking U.S. Government official since then-Speaker of the House Newt Gingrich's 1997 visit.
Yet even before Speaker Pelosi's Taiwan visit, POTUS BIDEN called and spoke with Communist Chinese President Xi Jinping, which was the 5th time that POTUS BIDEN had initiated conversation with Xi, and was around two hours duration, because of necessary translation services.
iPhone Prices Uniform Globally
iPhone prices in Japan have risen annually, with the smallest-sized iPhone 14, and the iPhone 14 Pro Max, at the same price in the US as the 2018 iPhone, at $1,099. The increase in individual component prices is not passed on directly, and is the primary impetus for profitability pressure.
In the report, Fomalhaut wrote that tactic emphasizes Apple's marketing strategy of "not being able to differentiate with new features, so we have to differentiate with high-performance devices."
The CMOS (Complementary Metal Oxide Semiconductor) used in iPhone 14 is a Sony product, and of the three lenses on the back of the "Pro" model, the CMOS used for the main lens is 30% larger and costs about 50% more — $15. Because of the new CMOS, the resolution power of the iPhone 14 Pro series main lens has been increased to 48 million pixels.
The OLED display screen (Organic Light-Emitting Diode) is made by Samsung Electronics, while the mobile communications chip is made by Qualcomm-US, with the Power Management Integrated Circuit (PMIC) is Apple's branded product, which in 2018 spent $600 million to purchase a portion of British chipmaker Dialog Semiconductor PLC's business, to manufacture the PMIC.
Since introduction of the very first iPhone in 2007, Apple has contracted with Dialog Semiconductor PLC to supply its PMIC to all iPhones.
American manufacture of parts for the iPhone 14 Pro Max accounts for a plurality majority with 32.4%, South Korea 24.8%; Japan 10.9%; China 3.8%; Taiwan 7.2%; and others (unknown) 20.9%.
In narrow contrast, last year's iPhone 13 Pro Max model, American manufactured parts comprised 22.6% of hardware componentry, South Korea 30.4%, Japan 14.5%, China 4.5%, Taiwan 8.4% and others (unknown) for 19.6%.
Hon Hai Technology Group (Foxconn) is the primary assembler of the iPhone in mainland China, yet because of increasing international tensions between the US and China, Apple has increasingly sought diversified manufacturing sites for OEM (Original Equipment Manufacturer) parts, including India and South East Asia. Supply chain reevaluations will undoubtedly occur. Of note, Foxconn is a Taiwanese-headquartered business which began in 1974, and is publicly traded on the Taiwan Stock Exchange as TWSE:2317.

New Feature Uses Software, Not Hardware
A new feature for the iPhone 14 is an emergency contact function which Apple claims is "Emergency SOS via satellite," and states that the "iPhone lets you text emergency services over satellite" if cellular service or Wi-Fi isn't available, and that "Apple-designed components and software allow iPhone 14 Pro antennas to connect to satellite frequencies."
However, Fomalhaut's analysis found no satellite communication-related components in the iPhone 14, which most likely means that Apple is using software to utilize existing radio waves, and Apple did write that, as part of that feature's process, because "bandwidth is low, we also created a compression algorithm that makes text messages three times smaller, speeding up communication."
Of that feature, they wrote further that, "On the ground, we route your text message through a complex infrastructure to emergency service providers. Only some accept texts. For those that don't, we've set up emergency relay centers with Apple-trained specialists who call for help on your behalf." That feature also integrates with another Apple application which utilizes their "Find My" software feature that geolocates the device, using cellular service and Wi-Fi "so friends and family know where you are."

The feature will be first initiated in the U.S. market, and shortly thereafter in the EU market, and elsewhere.