SC's Miss Graham: "We give you guns for a reason. Use them!"
Posted by Warm Southern Breeze on Monday, November 1, 2021
The Capitol Hill Police only made one mistake:
They
should have used flame throwers,
and
turned
every goddamned one
of
those sons of bitches
into
burnt toast
&
crispy critters.
So, more power to Lindsey Graham, at least on this matter.
If those bastards are not prosecuted to the fullest extent of the law, and convicted, it will be a travesty of justice.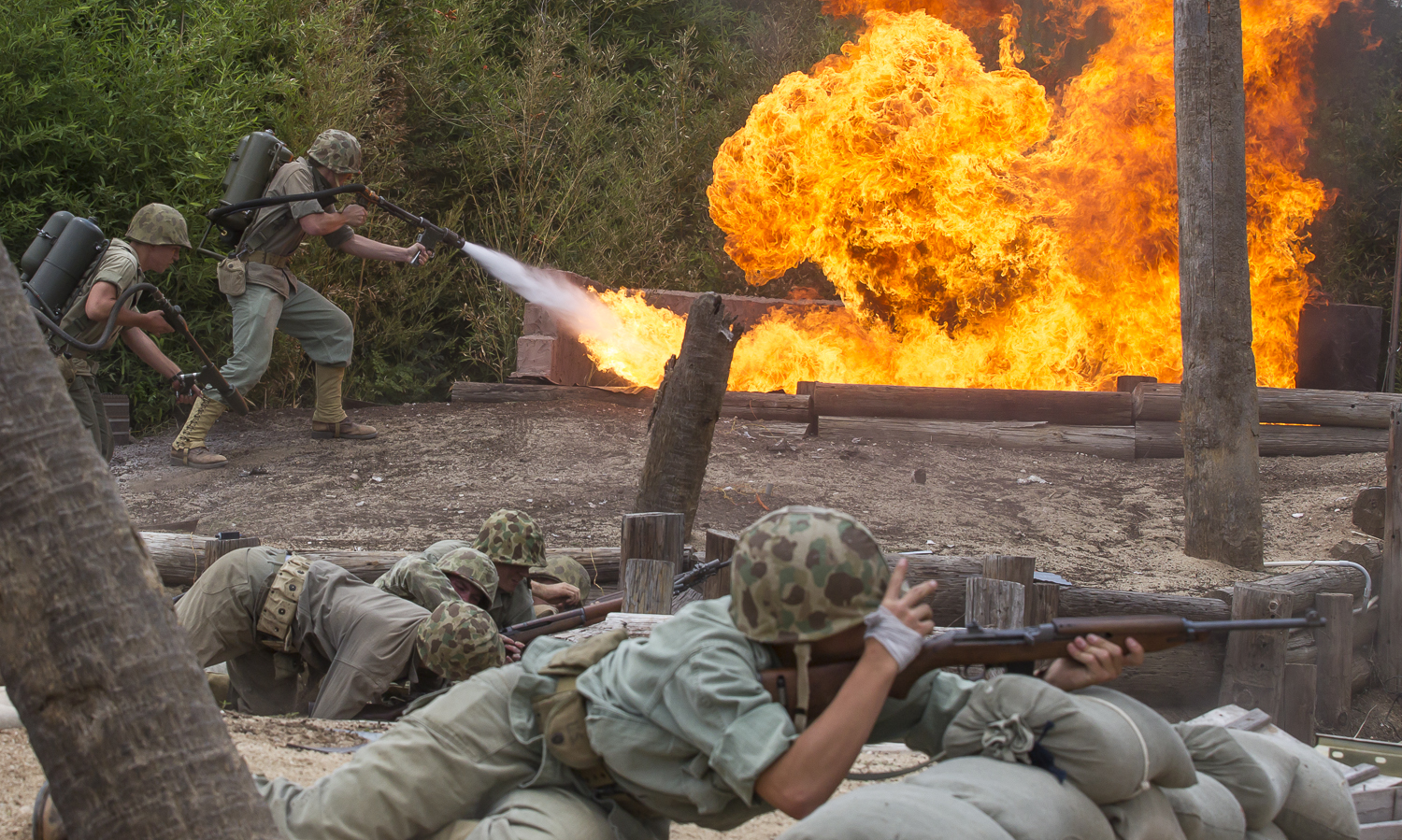 ---
As lawmakers were being evacuated from the Capitol on January 6, South Carolina Republican Senator Lindsey Graham told the Senate Sergeant-at-Arms to use the firearms they had been authorized to use, in order to stop the insurrectionists who had breached the building to threaten Congress.
According to a long-form piece published by The Washington Post on Sunday, the Senator was furious that lawmakers were being forced to evacuate and yelled at the Senate Sergeant-at-Arms,
"What are you doing? Take back the Senate! You've got guns. Use them! We give you guns for a reason. Use them!"
The Senator also called former POTUS Trump's daughter Ivanka, and told her what her daddy should say to the rioters to calm them, and have them vacate the Capitol.
"You need to get these people out of here. This thing is going south. This is not good. You're going to have to tell these people to stand down. Stand down."
The Senator was pissed off by Trumpanzee's video message to the rioters, in which he said,
"We have to have peace. So go home. We love you, you're very special."
One of Graham's mouthpieces said on Monday that the report was '"nothing new," and pointing to similar statements that Senator Graham made after the attack.
Miss Graham blasted security failures at the Capitol on January 6, and afterward told reporters that he was "embarrassed" and "disgusted" that rioters had breached the building.
"They could have blown the building up. They could have killed us all. They could've destroyed the government. Lethal force should have been used. … We dodged a major bullet. If this is not a wake up call I don't know what is."
A week after the coup d'état attempt, Ohio Democratic Senator Sherrod Brown said to MSNBC's Ari Melber that,
"I heard when the 75 senators were confined in a room with about 75 staff people, Lindsey Graham with his mask off started screaming at one of the officers — I think it was one of the captains — saying, 'How come you didn't protect us? It's doing your job,'"
"He was screaming at an officer. He had his mask off screaming at this officer from 5 feet away — I was maybe 10 feet on the other side — that the officer, the police, didn't do enough to protect us."
Miss Graham was among the most vocal Banana Republican lawmakers to whine about the insurrection and to connect Trump to it, but he failed to vote to convict POS45 at his second impeachment trial.
On the day of the attack, Graham called for the rioters to be "prosecuted to the fullest extent of the law" and agreed with then-President-elect Biden that the breach had been an "insurrection."
In the midst of the attack, Graham found the time to tweet that, "Those who made this attack on our government need to be identified and prosecuted to the fullest extent of the law. Their actions are repugnant to democracy."